I've decided to make a series of posts of the Milwaukee Art Museum where we went to a couple weeks ago. It's because I have hundreds of snaps and I can't put them altogether in just a single post and because I've started with the white building which I featured in Wednesday Whites meme, I'll continue with some of the white arts inside the many galleries. This time, I'll share some captures of the artistic creature I call "A Castle Made of White Buttons". It's so beautiful and absolutely made amazingly that I was so wowed when I first glanced at it from afar. Take a look:
From afar, you can never tell that this beautiful standing artistry is made of buttons. I was so in awe when I got closer to it!
The daughter and the castle. It stands tall from the floor and is really a nice attraction.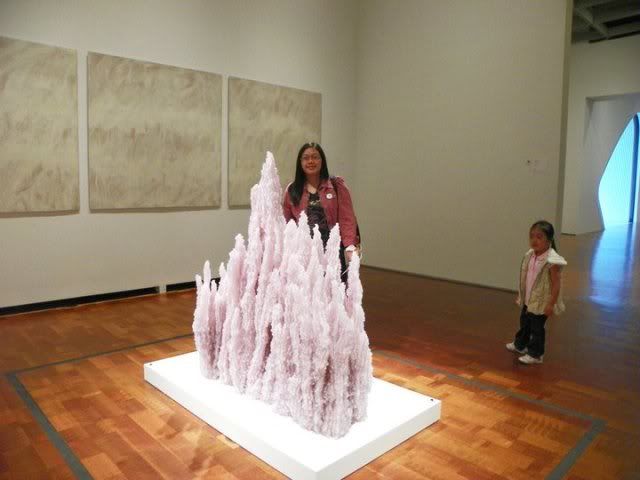 The castle made of buttons and me this time! 😉
The castle and my travel companions, in awe, like me! 😉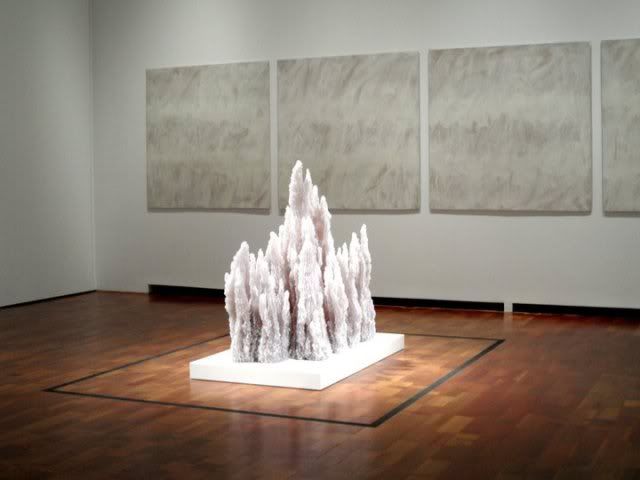 The castle, a bit far!
What do you think? My photos absolutely are far from its real beauty when you see it in person but at least, it can give you a little glimpse of the creativity that filled the mind of the artist behind this. It's too bad that I missed taking a picture of the piece of information about this art. There's still next time, and so I'll do it again by then! Lol.
That's it for this week's series of shots from the Milwaukee Art Museum. Two of the posts I've already shared can be read here:
The Milwaukee Art Museum Building
The Hallway/Lobby/Lounge of the MAM
My share for: