The Fourth of July in America is not really Fourth of July when there isn't a display of fireworks. Here in Stevens Point, WI, the city government scheduled the Fireworks display on Sunday evening, July 3rd, because the entire holiday ran from July 1st until 4th. Yes, it was that long! It has always been like that every year. I think Independence Day is one one of the biggest, if not The Biggest holiday in the US. And how lucky can my girl be? She was born on the very 4th of July five years ago so she gets to celebrate her birthday with a lot of bangs! I mean, of fireworks. I call them beautiful flowers in the night sky.
I didn't capture a lot this time because I prefer videoing it for the intention of catching the smiley and heart-shaped blow in the the sky. I think I was able to get the heart-shaped one, but not the smiley. Oh well, next time.
How about this flower in the nightsky?  Can you see the pink fiery ends of it? It's just gorgeous, isn't it?
Photo #1 –The pink-edged flower in the nightsky
Photo #2– The strikingly red and definitely fiery blow! I thought my camera captured it well! 😉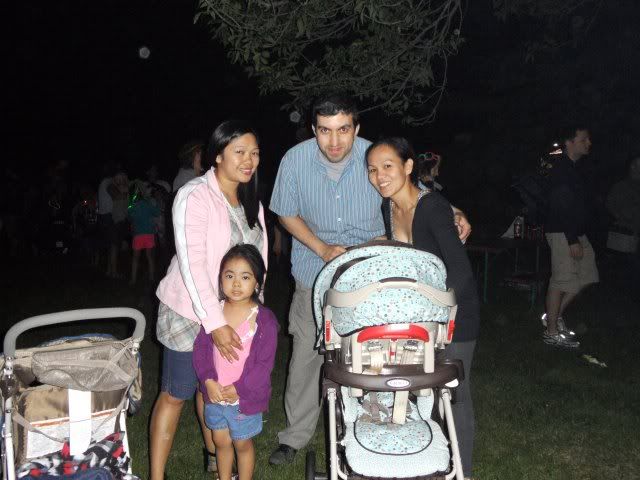 Photo #3– There's us after the 30-minute Flowers in the Nightsky show
We were positioned in the spot where the fireworks seemed to fall on us and so we had a pretty nice view of them all. As one of the highlights of the Fourth of July, we sure had a great time at the Riverfront's Mead Park. Till next year!
My share for: