We were all ecstatic when we got invited to a delayed wedding reception of our church friends C and M. Delayed because the wedding happened last June 5th in Hawaii and we didn't go so another reception was held here in Wisconsin for relatives and friends of the bride who weren't able to make it to Hawaii. We were ecstatic because the venue was a farm, and we knew that The Brown's have a ranch in Bancroft, WI, so we never hesitated to go. Well, we didn't realize that the venue was not really the bride's Dad's place is where there were horses but the bride's brother's which is a newly-purchased farm estate with acres and acres of cornfield and with a clean empty barn.
Triz was the most delighted! Why? Because she has been dreaming of stepping foot in a real barn where she could only see on TVs and on the high ways when we travel. She would draw a barn each time during her art session and would always exclaim how much she wants to really step on a real barn. It finally happened last weekend and she had a blast checking out the place! Lol.
Photo #1– The barn and the super curious girl halfly seen!
Photo #2– There's the delighted girl and the barn in a super green scenery!
Photo #3– Green it all is!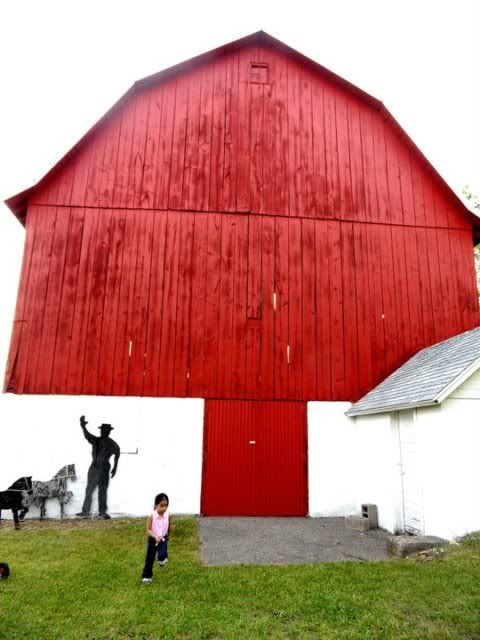 Photo #4– Unlimited running around after Mister Brown showed us the surrounding!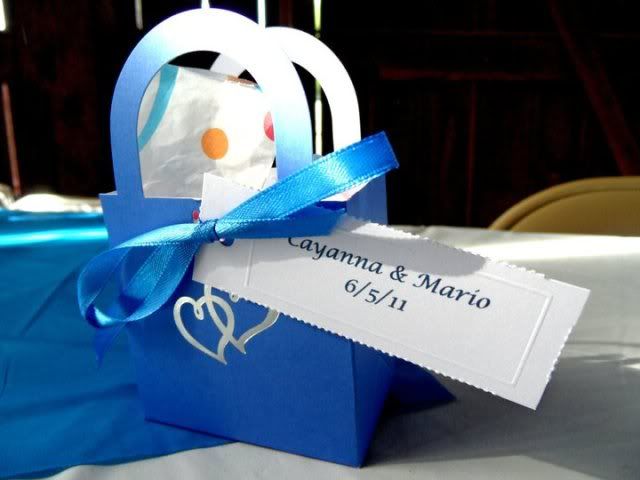 Photo #5– Did I say it was a wedding reception? Delayed wedding reception it was!
Photo #6– And there's us at the Brown Farm Estate with the famous red barn in a super green scenery!