First of all, this man made into a statue is not really unnamed. I just call him that because I haven't captured the nameplate of this display at the European Art gallery of the museum. I was so focused on taking pictures and being in awe with everything displayed in there that when I got home and reviewed my photographs, I realized I missed taking the nameplate of this display, so forgive me for that!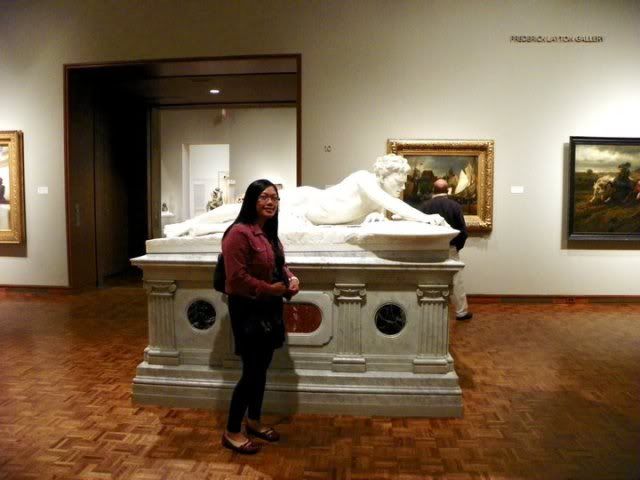 Photo #1– Me and the unnamed white statue behind me!
Photo @2– The unnamed white statue, up-close!
Photo #3– Me conversing with the unnamed white statue
Actually, from afar, he does look like Julius Caesar to me, but I don't want to speculate so I'll just leave you with how I call it: unnamed white statue. From the look itself, you can be sure of how awesomeness inside the museum is overflowing, and yes, there are still a lot more great captures I've had of the amazing Miwaukee Museum. Here's my final photo for this post:

  Photo #4– The bridge white bridge connecting the museum and the other side of the highway to the other side of the parking area!
White surely dominates in this place! Check out my related posts of the Milwaukee Art Museum to know what I'm talking about:
The White Milwaukee Art Museum Building
Soo White Lobby/Lounge and Hallway of the MAM
The Castles Made of White Buttons
Meanwhile, there are some excellent online art classes, like California art schools which you might find interested so feel free to visit the sites!
Shared for: