Our Richland Center short getaway last June was truly an adventure in itself. Having spelunked the Eagle Cave, Triz and my first time of caving here in the US, was truly a great thing. We enjoyed it to the max, even though we were freezing underneath the earth. Here are a few photos I wanna share: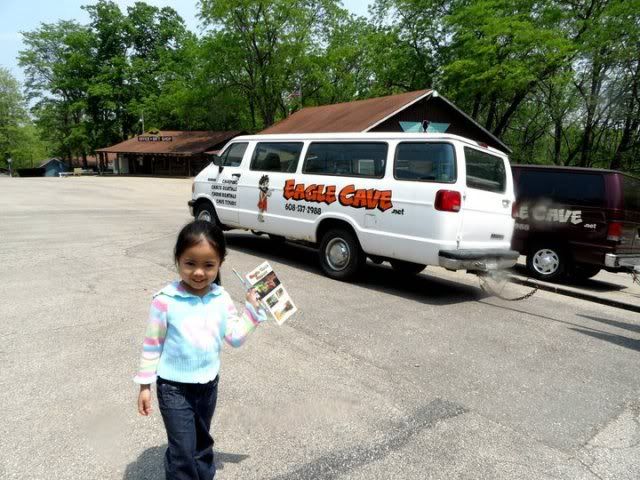 The daughter, excited to start the spelunking adventure!
A beautiful bloom just outside the cave entrance. I haven't helped myself in capturing it because it was too beautiful to miss!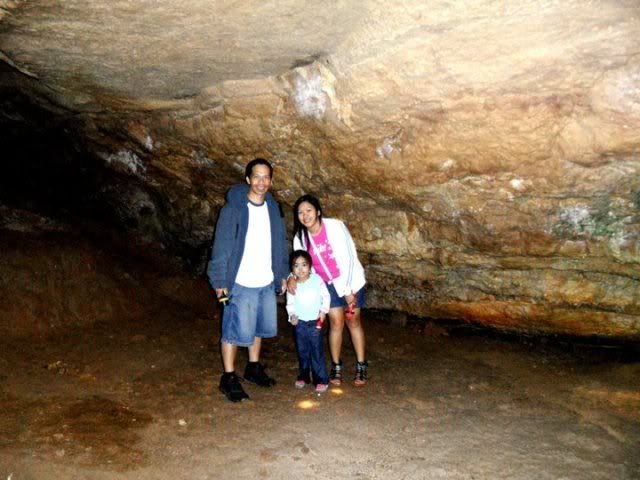 The three of us, undearneath the earth. This was in the most bottom part of the cave; it was 77 feet below the ground. Amazing, isn't it?
And there's moi (in my mighty pink Nike shirt) and the daughter, so in awed with the beauty underneath the earth!
 Wikipedia termed this cave as follows:
"Eagle Cave is known as Wisconsin's largest onyx cave and was the first cave to be commercially owned and operated in Wisconsin. The cave was discovered in 1849 and opened to the public in 1938. It is a popular camping destination, especially during the fall, winter, and spring months, when youth group campers are allowed to camp inside the cave."

You can tell by our looks that we have had a wonderful time, can't you? We are in its truest sense nature trekker, really! 😉

My pink shirt is for: