The travelholic family is always on the lookout for museums as our trip here in Wisconsin. That's because the state of Wisconsin is so rich in art. It seems like every city you go to, there is always an art museum where amazing creations of Wisconsin and world-renowned artists are displayed. And being an art appreciative people that we are, it's always a fun way to hit the road and drive to new places to check out what art museums have to offer.
Last month, the Leigh Yawkey Woodson Art Museum in Wausau, a city some 35 minutes north, was what our destination. Thanks to The Churkey for inviting us to come along with them. We were also able to invite our Pinay friends here in town who wanted to go. Ate Eve and Anah did go with us and we had a wonderful time.
Here's one of the artistic creations in that place that I sure think it's worth sharing:
The nice thing about Leigh Yawkey Art Museum is that on warm days, there are displays outdoor that await every art enthusiast. One of them is what Artist and acclaimed Steven Siegel did: constructing a serpentine wall of papers as high as 12 feet. Imagine how many pieces and pages of papers were used for it!
Inspired by Wausau's logging and paper industry roots, acclaimed sculptor Steven Siegel leads a volunteer corps to construct a serpentine wall in the Woodson Art Museum's sculpture garden, May 15-27. Siegel's work raises questions about the environmental impact of what humans produce, consume, and leave behind and what can be done with discarded materials. Siegel creates public art in natural and urban environments, generally using recycled materials, and is driven by a desire to create beauty from the detritus that human beings leave in their wake. The sculpture, supported by a wooden frame, will comprise – literally – tons of staked paper. The project requires individuals with carpentry skills, and teens and adults to unbundle and fold paper as well as to carry, stack, and stake paper.
Accordingly, this sculpture is made up of 24,000 pounds of paper. Isn't that amazing? The artist himself aimed at letting this creation last for three years in this spot, and so I am full of wonders of the papers shall stay fine during the winter when the snowing and the melting shall transpire. I'll just wait and see. Lol.
Inside the museum building were frames of photo displayed in the gallery which were these:
Apparently, Siegel has gotten an inspiration from what this display in the deCordova Sculpture Park and Museum in Lincoln, Massachusetts was created and displayed. Wisconsin, being a state rich in paper industry, is a perfect place for Siegel to place his imagination into reality. Amazing indeed!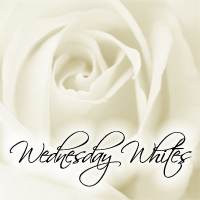 P.S. More photos from this museum in the coming posts!