Hello Tuesday Travelers! Welcome to Another week of Travel posts sharing! Thanks for your share last week; I hope to see what you got for traveling bloggers for this week!
I am sharing some old snaps we've taken during our Abraham Lincoln Presidential Library and Museum visit in the Spring Break of 2009. We lived in Bloomington Illinois back then, and driving to Springfield IL, the state capital was a breeze. So we decided to spend our Spring Break there and enjoyed the newly launched and opened Abe Lincoln Presidential Library and Museum. The place was magnificent and truly worth a visit!
Here are the products of my shutter: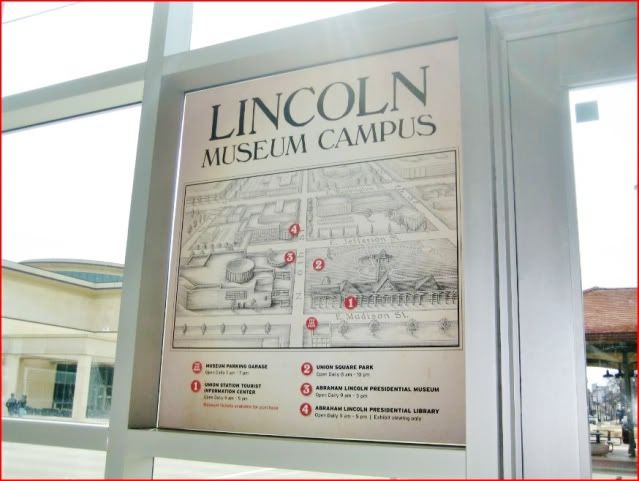 The Lincoln Library and Museum campus was huge! It requires curiosity, interest, and at least a 2-hour-strength of walking around!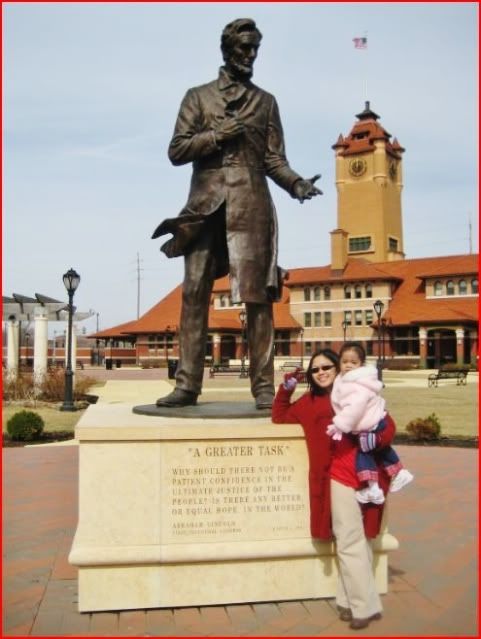 Me and then 2.5 years old Triz! Aww… memories!
The museum building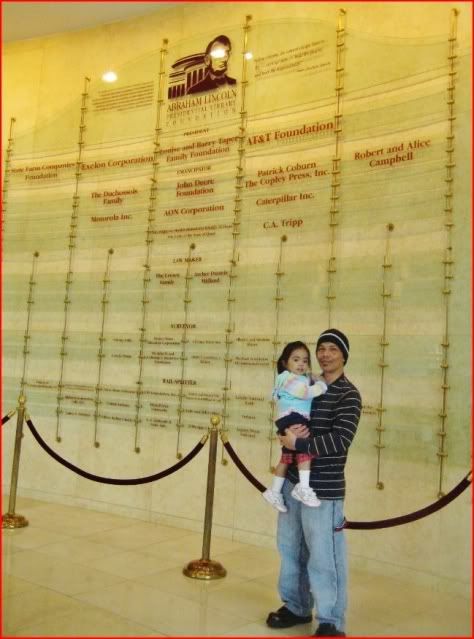 Triz and the hubby, @ the Museum Directory wall
It's moi, welcoming you to the Lincoln Presidential Museum!
The White House replica inside the museum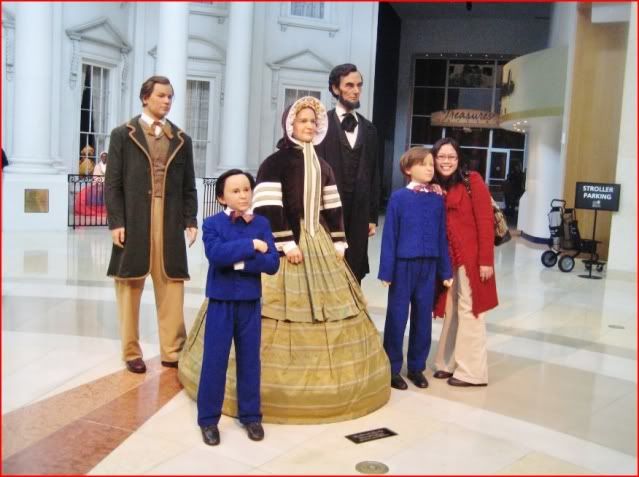 Me with The Lincoln Family!
The century old cabin where the Lincoln Family had lived. It was installed and built inside the museum complete with the old utensils and stuff that the family used. It was so fascinating and definitely cool!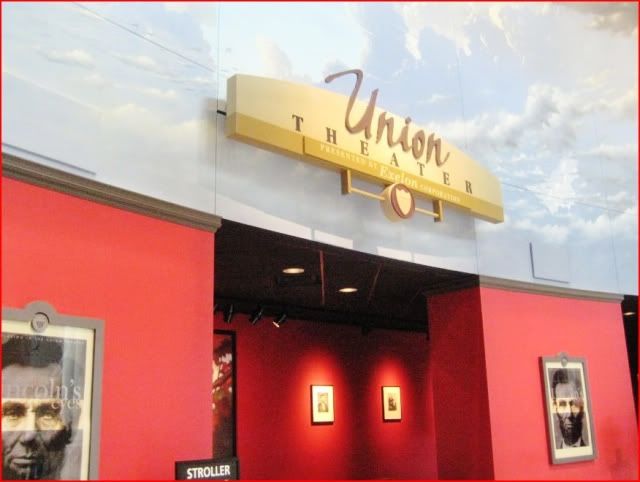 The first ever 4D theater inside the museum! It was so neat to be watching a documentary inside this theater and felt like I was part of the entire setting! This theater was dubbed the most advanced and high technology theater in the world!
And the most neat spot of the museum was the Presidential GHOST Library. Ghost Library it was because the visitors are treated to a life story of President Abe Lincoln and in the middle of the story, a ghost Lincoln would appear on the stage. It was totally awesome! However, photography wasn't allowed in this gallery so I had to grab a photo from the website itself. This is definitely a must see scene!
Another spot in the museum is Mrs. Lincoln's attic. It is where kids get to enjoy the toys and other children's stuff owned by the Lincoln Family themselves. So cool!
Triz and I got to hold and play on those antic Lincoln toys! 
And these are some of the souvenirs and books you can see and buy at the Museum Souvenir Store. There are a lot of choices there but I didn't buy a thing because… yes– everything was expensive! LOL.
I was very satisfied with our trip even though it was so chilly and cold. We were looking forward to this visit especially that the place was just newly opened and was advertised to be the most advanced museum in the whole world. Us living in Central Illinois back then was a consolation. It was only 45 minutes of driving to the state capital Springfield so a day's visit was just enough.
17 Responses to "TT: Abraham Lincoln Presidential Library & Museum"
Leave a Reply