This year's winter season, as people are predicting it, is going to be a bad one. Well, they predicted it. But I hope their prediction is wrong. Nope, I don't want to deal with feet of now and blizzardy days. That's just not fun at all. However, our first snowfall happened here a bit early. Well, not really because last year, I remember it was November 4th when it first snowed. This year, it was last Tuesday, on the very Election Day. It's not really early at all, but for me, it was already too much to bear. It was only 23 degrees Fahrenheit when it was snowing so it was really very cold.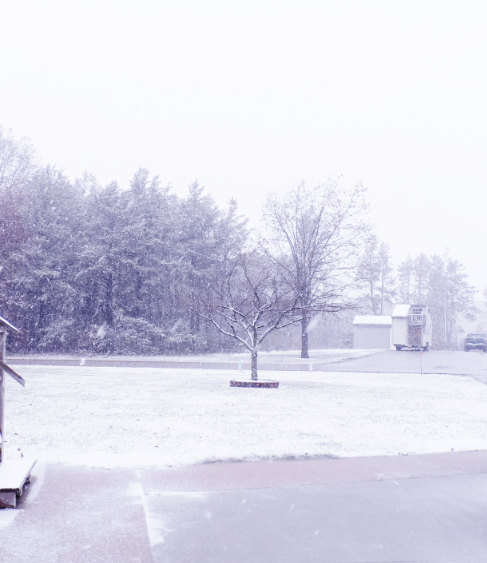 Our outside scenario on the first snowfall of Winter 2012
It was tough for our student to wait for the bus outside but because she loves school a lot, she didn't mind it. As for me, I still had to go out and about last Tuesday because I had errands to do and I had my dental appointment, too.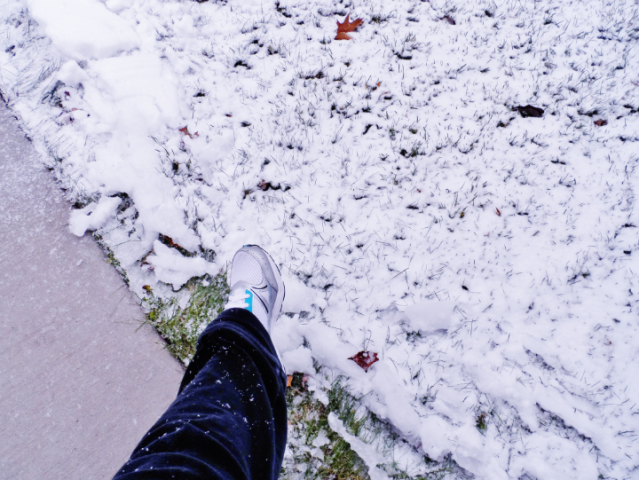 Sneakers and snow: it's time to pull out those winter boots!
Yep, the first snowfall indeed reminded me that I need to keep the summer outfits away and pull out those winter clothes. And boots.
It wasn't fun driving in the blizzardy condition but I gotta do what I needed to do. 
The first snowfall this season caught me off guard. First, we didn't know it would snow because we haven't been watching The Weather Channel as it was the Election that made us glue to the TV set. Lol. I was just thankful that after dealing with the snowy days for several years now, we were kind of used to it already. I went out and about and was able to come home safe and sound. It was a thrilling snow day but I hope it wouldn't snow again until Christmas! HAH!