The holidays are fast approaching and for many of us, the end of the year break is a good time to go on a vacation. So, where's your holiday destination come Christmas break? Is Canada a part of your list?
We have a family friend who has just migrated to Canada and another cousin and her son. Before, both of them dreamed of a Canada vacation. Now that they're already Canadian residents, you bet, they'll be making a travel journal soon naming it as My Canada Trips. Sounds fantastic, right? It is pretty exciting to be living in a new place but there are challenges as well to be faced and conquered. One of them is the new culture. A new culture will surely imposed a new lifestyle. It may sound tough for the new immigrants but i am sure they'll enjoy the new place where they are in.
Canada is a beautiful destination for vacation. There are a whole lot of Canada accommodation that awaits everyone who is looking to book for a Canada trip.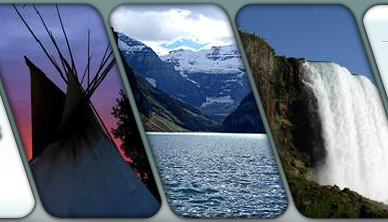 The husband and I have been dreaming of a family getaway to Canada. We have friends and relatives who are based there and they've been inviting us over. Our dream may not be fulfilled pretty soon but as long as it's not the end of the world yet, we'll keep dreaming. Canada is worth those holiday expenses because of its various exciting places to explore.
8 Responses to "Those Canada Trips to Make"
Leave a Reply