I grew up with parents who are farmers. The same is also true with my husband. Thus, it is no wonder that our children will enjoy farming and gardening as well. Our eldest is actually showing such love as early as now. She is only 6 years old yet she has been desiring to live in a property with a huge yard so that she could tend her own garden.
We both love blueberry. Last year, we were invited by a family friend to go blueberry picking but because I was put to bed rest due to my pregnancy complications, we weren't able to join them in the blueberry picking. Hopefully, this year, we can go. I'm sure it will be a fun time!
The daughter, when she saw this potted blueberry with lots of fruits at this site I am looking at exclaimed, "We should buy some blueberry seeds and grow  our own blueberry, Mom!"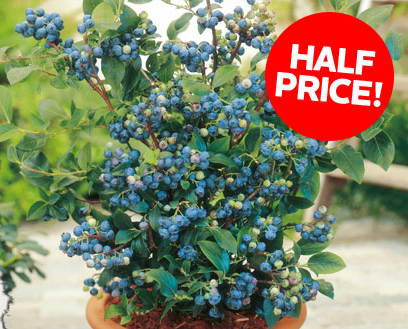 I can see so much delight in her that I got stuck to finding blueberry seeds at the Suttons Seeds website. Right now, there are a whole lot of plants– flowers and vegetable seeds that are on sale. Tomato, onions, garlic, eggplant, and potato gardening are what I want to do when a gardening space is available for me to tend and come Spring, it is what my project will be.
10 Responses to "Gardening in Spring"
Leave a Reply