Over a week ago, we drove down to Milwaukee, WI, to the Department of Homeland Security's Immigration Service office for our scheduled Biometrics or finger-printing. The Biometrics was in connection with the Permanent Residency (US Green Card) application that we are currently doing and since it is now over, hopefully, we can get a decision soon informing us of an approved application.
That trip to Milwaukee is our first for 2013. Milwaukee is a 3.5 hours drive from where I live and because our kids were such troopers, we made it to our destination way ahead. Actually, 50 minutes before our scheduled appointment. Hooray!
Along Knapp St. Across is a sight you'll see when you're at the USCIS building.
We tried to find a parking space that was for free and we did so behind the US Department of Homeland Security's building. It was a pretty cool spot because we were kind of like on top and we were able to see an overlooking view of people doing lots of construction.
High-rising cranes as construction workers work tirelessly even with the cold weather.
And our highlight was our getting in to the USCIS office where our Biometrics were done!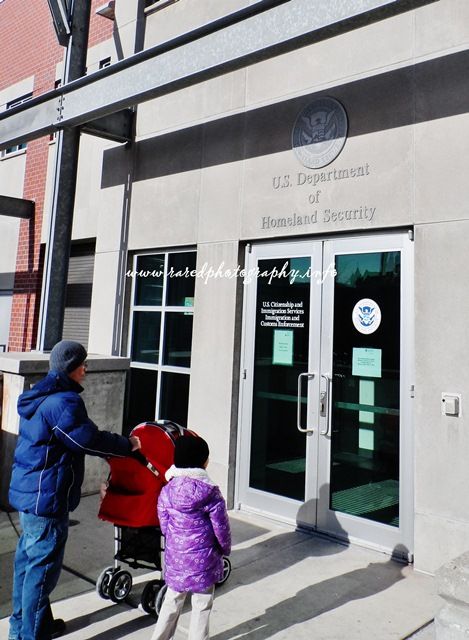 Milwaukee's USCIS office
We managed to make it to our scheduled time way early and we were accommodated as soon as we were in. It was such an awesome and smooth finger-printing process. On our appointed time, we were already done. Which was a good thing as we still got to drive around Milwaukee's Business district as we tried to find the entrance to the freeway going west of Milwaukee to go to an Oriental Market. Sure enough, we got there and I was able to do some shopping before we headed home.
Our first Milwaukee trip for this year was mainly for business purposes and it was a success. Hopefully, our next trip down there will be for leisure!
One Response to "Successful Milwaukee Trip for Biometrics"
Milwaukee escorts Says:
February 7th, 2013 at 9:57 pm

Use Hotwire for accomodations in Milwaukee. The best and cheapest. You can get 4 star hotel for about 50-80 bucks
Leave a Reply